Tips & Secrets
The world's best theme and water parks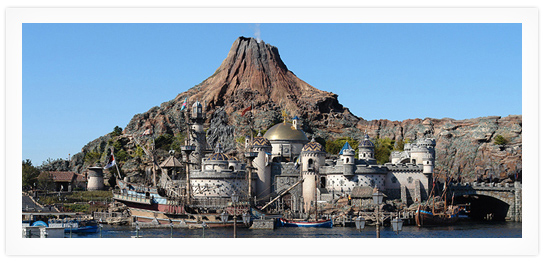 I am always being asked what's the world's best theme park, and sometimes shock people by telling them that they'll find it in Japan, not America: Tokyo DisneySea is by far the most beautiful, atmospheric and sophisticated theme park to date, in fact it is better than anything you'll find at Walt Disney World. Here is my full review!

If you want to stay close to the park, book a hotel in 'Urayasu', not Tokyo. From Tokyo it's a bit of a ride which is either crowded (metro) or really expensive (taxi). My favorite is Hilton Tokyo Bay, it's walking distance. The Disney on-site hotels are of course more playful and magical!

It can get VERY crowded here! Avoid holidays, particularly the six week summer school break. Best time to visit is in fall or winter. It can get as cold as 2°C (36°F), but the park is so good you will forget about it. Go really early in the morning to avoid queues of 4 hours or more.

Running with the crowds to the FastPass machines may make you feel silly, but in jammed Japan it's really worth the investment. Luckily, the crowds at the adjacent Tokyo Disneyland park regularly exceed those at DisneySea.
TOP 10 theme parks worldwide (the ones worth traveling thousands of miles for):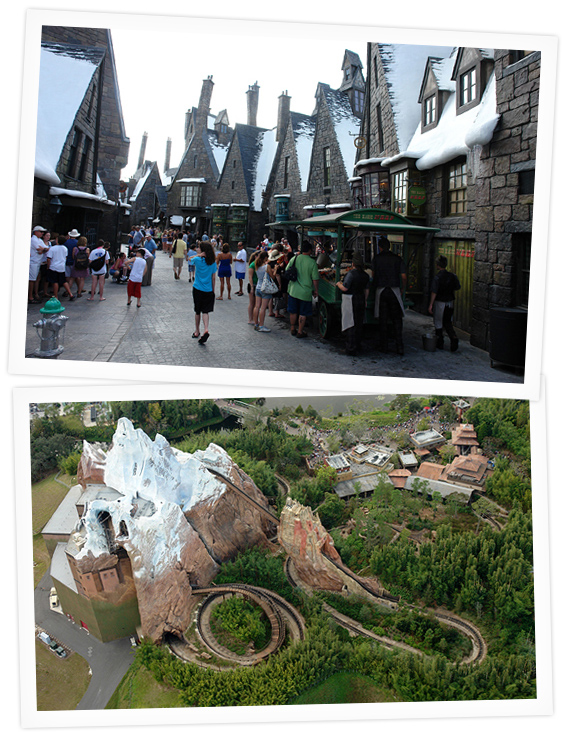 TOP11 would be Hong Kong Disneyland (Hotels nearby), a petite but picturesque Disney park that gets better year by year due to new innovative (and more thrilling) rides being added! Generally, all Disney-, Universal- and Kerzner theme parks are top-notch. Disneyland parks are located in Anaheim, Orlando, Tokyo, Paris and Hong Kong; Universal Studios parks can be found in Hollywood, Orlando, Osaka and Singapore; Kerzner properties are the casino/water park complexes Atlantis Bahamas, Atlantis Dubai, and Sun City in South Africa.

World-class theme parks beyond these brands are Alton Towers, Efteling, Europa-Park, Everland, Siam Park Tenerife and Wild Wadi. For coaster enthusiasts: Cedar Point, Ferrari World and Six Flags. Warner Brothers parks unfortunately play in a lower league, at least for now. Paramount has announced countless movie theme parks all over the world, but as of 2012 none have been built.
How to avoid crowds and queues

First of all, the obvious: try everything to avoid visiting during peak season (summer holidays, Christmas, Chinese New Year, Eid, exhibitions, sport events etc.). Check the LateRooms links below to see if hotel prices shoot up during the next 14 days, which is a good indicator for the worst.

If you can't avoid it, here is what you do: never enter a fully-packed theme park just before noon and queue for the first ride you see. You may end up doing nothing else that day. Instead, go early in the morning, and proceed right to the back of the park. If you see a lake in front of you upon entering, go left, not right. I witnessed the tendency of people to proceed counterclockwise, for whatever reason. Around noon/early afternoon, have lunch and ride the attractions close to the entrance.

Make use of Disney's FastPass and Universal's Express systems, but only on busy days. Ask the cashier for his/her honest opinion if it's worth the investment on the day of your visit. Look deep into his/her eyes. Pause a bit. They are trained to sell it to you. But they will crack if you hypnotize them. As a general rule, real queue times are usually a bit shorter than indicated, if Disney writes 60 minutes, it may be anything between 35 and 55 minutes.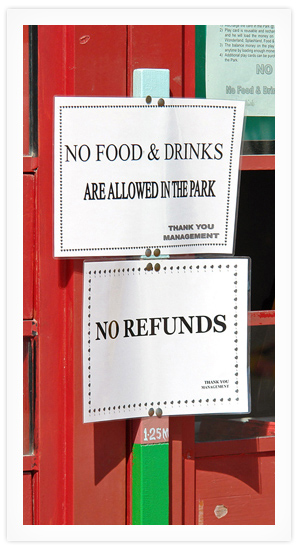 How to always get the lowest price
This is the best chapter. It took me six years of continuous traveling to learn all these secrets. If you combine them all, you can buy a car or boat from what you save per year as a frequent traveler, even if you were to stay in hostels and fly economy. No joke.

Always use Price Comparisons
You will be stunned. Price differences can be huge, not so much for flights, but for rental cars, tickets and hotels, oh boy! Here is our in-house theme park Ticket Price Comparison and our OffHotels Hotel Price Comparison. For flights use Skyscanner or the amazing Google Matrix tool (the latter doesn't list budget airlines, though), for rental cars use this link (unfortunately in German, but hires come with unbeatable full insurance! Use Chrome browser to translate).


Use Discount Codes!
Once you've found the lowest published price for your hotel, take another 5-20% off the final price at various major travel sites like Ebookers, Expedia, Hotels.com, Orbitz etc. You will then beat all the 'lowest price guarantees' proclaimed by so many travel sites. On our OffHotels.com (at the top) you can find a list of active hotel discount codes.


Book Secret Hotels
Agoda and Lastminute.com have it: you can book undisclosed hotels of which you only know the star rating and the approximate location. Sometimes you can guess the hotel, and the discounts can be even steeper than price comparisons and discount codes together. Not always, but sometimes! Example: St Regis Saadiyat Abu Dhabi for $130 instead of $280 (!)


Sort hotels by guest rating on Tripadvisor or OffHotels
It really works. You will stay in better places for better prices. And you won't encounter any utterly rude or suicidal looking receptionists. All the well-rated hotels I stayed at offered in fact superior value and hospitality, be it hostel or luxury resort.


Thoroughly read The Travel Saving Secrets report:

NEW: Travel Saving Secrets Report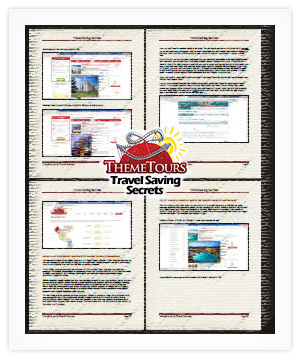 Now, what you just read was only for beginners!
There are more tips and tricks and some of them are so good (as in cutting the cost of your one-way flight tickets in half, or booking 'secret' hotels at steep discounts that are not secret for you) that I won't post them here online and have it indexed by search engines, nor give it away for free.
Here is the deal: for $10 $0 you will receive an 18-page straight-to-the-point pdf guide, written by myself, with secrets gathered on the ground over a period of seven years of continuous traveling. You will learn how to cut your costs further, sharply further, without compromising on your travel standards.
By downloading this report, you will also subscribe to our OffHotels mailing list (check out that site, even better than this one). But be warned, you may become a little bit upset about how you've booked and overpaid for your trips in the past.


Which travel site to book at, and why: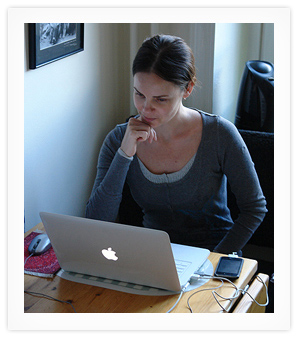 Airlines - the good, the bad, and the ugly

I really experienced many of them, so feel obliged to add this section, too. The good news is: after a while you get immune to any kind of turbulence. Lightning strikes - interesting! 'Cabin Crew please be seated' - adventurous! Plane tossing around wildly, passengers screaming - fascinating! But there are still operators and planes that remain scary and I wouldn't fly them again. Here is my list (I included only those I can clearly recall):
Superb
Just Alright
AirAsia
Airlink
Air Astana
Air Berlin
Air Canada
Air India
Air Malta
Air Niugini
Air Timor (=SilkAir)
Aurora
Azerbaijan Airlines
Azores Airlines
Bangkok Airways
Belavia
BMI
British Airways
Brussels Airlines
Cathay Pacific
Copa Airlines
Delta
Dragonair
EgyptAir
Ethiopian Airlines
Eva Airways
Fiji Airways
Firefly
flydubai
GermanWings
Gulf Air
Hong Kong Airways
Hong Kong Express
Hunnu Air
Iceland Express
Jetstar
Korean Air
Koryo Air
LAN (on short-haul flights)
LIAT
Malawian Airlines
Monarch
Norwegian
Oman Air
Rossiya Airlines
Royal Brunei
SAS
Saudia
Shanghai Airlines
SilkAir
Singapore Airlines
Spring Airlines
Sri Lankan
Sriwijaya Air
Solomon Airlines
Somon Air
Surinam Airways
TAM Airlines
Thai Airways
Thai Smile Airways
Tigerair
Thomson Airlines
Transaero
Turkish Airlines
United Airlines
UTair
Vietjet Air
Virgin Atlantic
Virgin Australia
Winair
Oh no, never again!
Air China (Mainland Chinese carriers are no fun to fly)
Aer Lingus (better than Ryanair, but this means just better than the worst)
Air Moldova (crew attitude and Chisinau runway won't be missed)
Alitalia (stunningly bad service, Europe's national airline to avoid)
Arik Air (late, rude, filthy – it's operated so badly, it's almost funny)
American Airlines (first world airline, third world food, service, attitude)
Bahamas Air (old and unpleasant)
Berjaya Air (decades-old airplanes with less air circulation than you desire)
Biman Bangladesh (why maintain the plane interior if it still flies?)
Cambodia Angkok Air (selling their economy class tickets with only 7kg incl.)
Caribbean Airlines (I have experienced newer planes that took off gentler)
Cebu Pacific (low cost, and the planes grow old very fast here)
China Eastern (see Air China)
China Southern (see Air China)
Insel Air (That old McDonnell plane.)
Island Transvoyager (terrible plane that makes for a really scary ride)
Juneyao Airlines (being on time, what's that? Do we need this?)
LAM Mozambique (airport staff in Mozambique to me: 'don't fly them')
Meridiana / Air Italy (at least they were empty)
Montenegro Airlines (even North Korea's national carrier has newer planes)
Nordwind (where inflight entertainment/magazine is replaced by a vomit bag)
Royal Air Maroc (doesn't take responsibility for its own mistakes. Avoid it!)
Ryanair (utterly disgusting to the core, everything! The planet's worst)
Tigerair Mandala (will not hesitate to take off right into a thunderstorm cloud)
Tunis Air (old planes, unkempt interior, and a bit smelly)
S7 (pay-extra-even-for-sitting-together-rip-me-off carrier. Fly Aeroflot instead!)
Senegal Airlines (will discontinue the route you're booked on & not tell you)
UIA (old airplanes that still fly)
US Airways (see American Airlines)
Uzbekistan Airways (plane and crew ok, but Tashkent airport is horrible)
Vladivostok Air (sorry, but no!)
Wizz Air ('premium' seats that don't recline on night flights, hooray!)
Zest Air (say goodbye to your appointments, and to your legs!)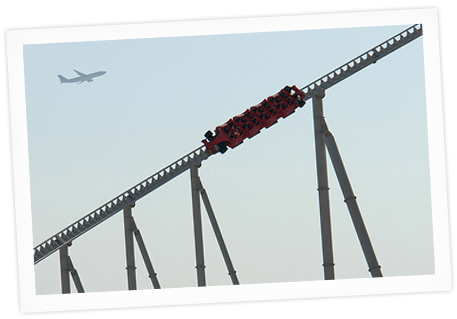 Safe travels! And don't forget to bookmark our
hotel price comparison site OffHotels
!